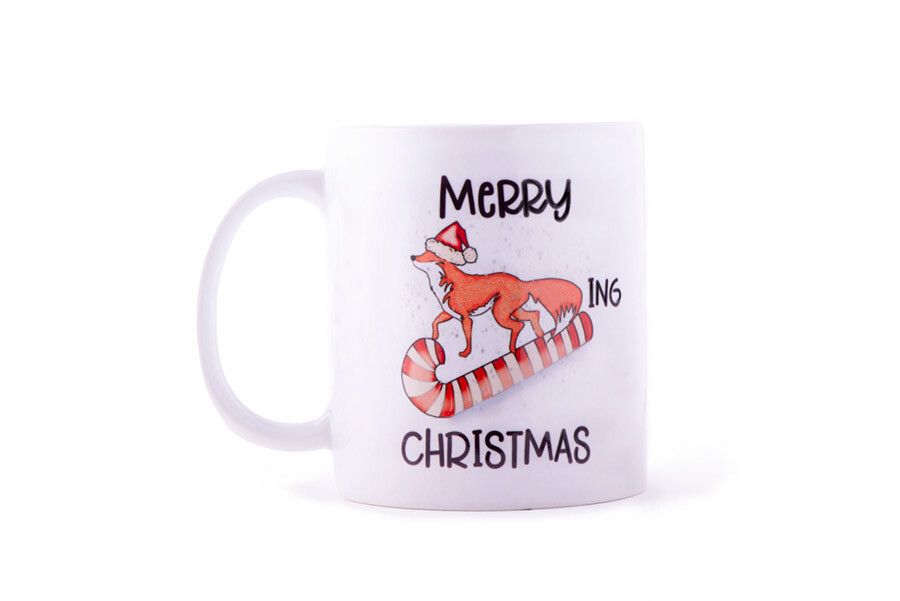 Merry (Fox)ing Christmas 11oz Mug
$18.99
or 4 interest free payments of $4.75 with
learn more
Merry foxing Christmas, I foxing hate Christmas, ho foxing ho …
Do you know that I create repeat patterns. My orange fox was born from a fabric design challenge. The brief was to create a pattern that featured nocturnal animals. Originally from the UK, I chose to draw some foxes in a London scene. The foxes personality is shy and timid; my mugs are far from that. Like the urban fox, they come out for a cuppa into our kitchen, backyards and workplaces.
My fox mugs, like the animal, stand out from other mugs, why?, because I have hand drawn all of the graphics, no prepaid designs here!

The slogans bring out the sly, mischievous side, maybe of their owner, representing a slang term through picture and a taboo expression.


Imagine dunking your favourite biscuit in a hot cup of tea, these mugs are the perfect size for a sneaky chocolate on Christmas morning.
Imagine gifting to a friend, relative, workmate who uses the FFS expression when annoyed. Someone you could surprise with a gift this Christmas as a sign of appreciation.
Imagine pulling this out of the stocking on Christmas morning or making it your secret Santa gift!

A rewarding process happens to get each mug from me to you. Having a design idea, I create a digital picture and add a common slang term to them. I print the picture, on special paper, then sublimate the design on to a coated ceramic mug.


Sublimation is the process of transferring a design onto a material using special ink and heat.

High quality ceramic mug - it will last!
Dishwasher safe - who foxing hand washes these days!
Microwave safe - when you forget to foxing drink your coffee
White gloss 11 oz mug - the perfect biscuit dunking size


I guarantee you are going to love your mug; and just having the one is not going to be enough. I guarantee this with a returning customer discount of 15% (code will be available with your order). Available in sets too!

Choose from these titles
I foxing hate Christmas
Merry foxing Christmas
Festive as fox

And because it's Christmas we can personalise with a name on the other side for FREE!

"Sarah McAlpine Thank you so (fox)ing much. You have far super ceded any expectations and gone out of your way to do a couple of mugs in different colours for me. Service well above and beyond. So much appreciated"
Chooice customer
"I have the for fox sake one. It's so good! AMAZING quality too"
Facebook post comment.

So what the fox are you waiting for? Go ahead and buy now so we can get your mug to you as soon as
SKU: 10000-116